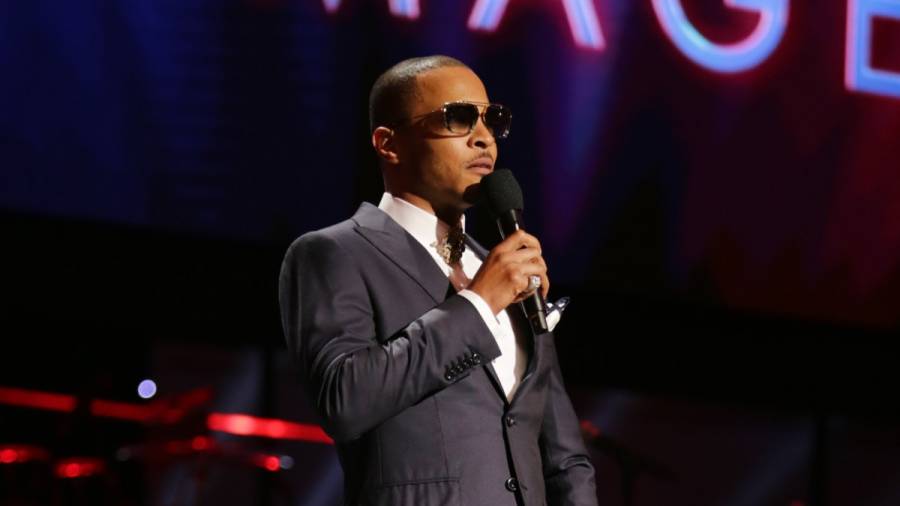 Amid the worldwide protests and fight for racial equality, there's been a renewed interest in the mysterious death of Tamla Horsford — and T.I. is helping to lead the charge.
Horsford was a black mother of five who died during a 2018 sleepover with seven white women. Her death was ruled accidental and the case was closed, but many don't believe it was an accident at all. On Tuesday (June 9), the Hustle Gang boss shared a screenshot of a tweet questioning Horsford's death along with a photo taken by the women on the night in question.
"FYI," he wrote in the caption.
Tip isn't the only one interested in the case. Forsyth County News reports Florida-based attorney Ralph E. Fernandez sent Horsford's husband a letter on Friday (June 5), saying his office found conflicting witness statements, a tampered crime scene, mishandled evidence and an "unheard of" absence of autopsy photos when they reviewed the case. He also suggests Horsford's injuries are consistent with a struggle.
Records of the night of November 3, 2018 state 40-year-old Horsford attended the party to celebrate the birthday of one of the other attendees. By all accounts, the women drank a lot, watched TV and played games, and Horsford was the last one up. Just before 2 a.m., Horsford went on the deck to smoke and just before 9 a.m. the following morning, she was found face down motionless in the backyard.
Initial reports stated a two-hour lapse from the time Horsford's body was found to the time the police were called, but that was found to be false. It was later corrected, as 911 was called "within minutes." Horsford suffered cuts to her face, wrist, hand and lower legs as well as a "laceration to the right ventricle" of her heart, all of which investigators determined were consistent with falling about 14 feet from the back porch and dying on impact.
Jose Barrera was dating the woman who owned the house at the time and present that evening. His actions contributed to the public skepticism about the case when he was fired from his job in the Forsyth County court system months later after using his position to access records from the incident.
Amid the renewed interest, the Forsyth County Sheriff's Office reiterated they "conducted a thorough and comprehensive investigation," but they welcome new evidence and will reopen the case if found to be necessary.
"Evidence from the incident along with the findings from the Georgia Medical Examiner's Office was utilized to come to the conclusion of the case," they said in a statement. "At the request of the family, we took another look into the evidence and also had an independent agency, the Georgia Bureau of Investigations, look over the findings.
"No additional information was found. In a continued effort to remain transparent, we welcome any new information on the Tamla Horsford case. To date, we have received none. We're prepared to have an independent investigative authority, such as the Georgia Bureau of Investigations, take over the case should new information be provided and reopen the investigation."