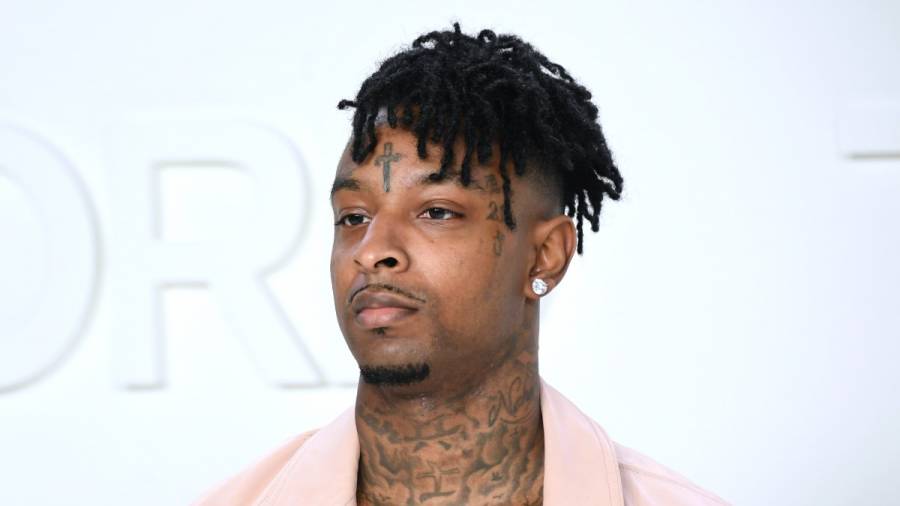 Atlanta, GA – A man in Atlanta who has been described by witnesses as "delusional" shot a hotel clerk while apparently on the hunt for 21 Savage.
According to a report from Atlanta's 11 Live, a woman working the front desk at an Atlanta-area Hilton was shot three times by a guest in the early hours of Wednesday (June 3). The victim's supervisor witnessed the incident and told the news outlet the guest initially asked for Savage upon coming down from his room.
"The guy, he's a guest, we checked him in yesterday and he just came downstairs – I kid you not, just tripping, just saying, 'I'm looking for 21 Savage,'" the unnamed witness said. "Kid you not, he said, 'Where's 21 Savage?' He started tripping and he pulled a gun out on the girl at the front desk and pistol-whipped her a few times and he let off about four shots and I believe he struck my co-worker."
Atlanta Police Captain F. Turner confirmed the victim was hit twice in the shoulder and once in the arm, and was taken to the hospital where she remains in stable condition. Turner also referred to the incident as an "unprovoked attack" and noted the suspect "may have been under the influence of drugs which contributed to the attack."
21 Savage often finds himself in bizarre situations. Two months earlier, platinum-selling producer Young Chop went to the Allen Temple area of Atlanta on a hunt for Savage amid an online beef that started the week prior. Chop then claimed he was shot at during the search by people in the neighborhood, and went on Instagram Live to show the shattered glass from the vehicle he was in.
Thankfully, no one was injured in that particular incident.